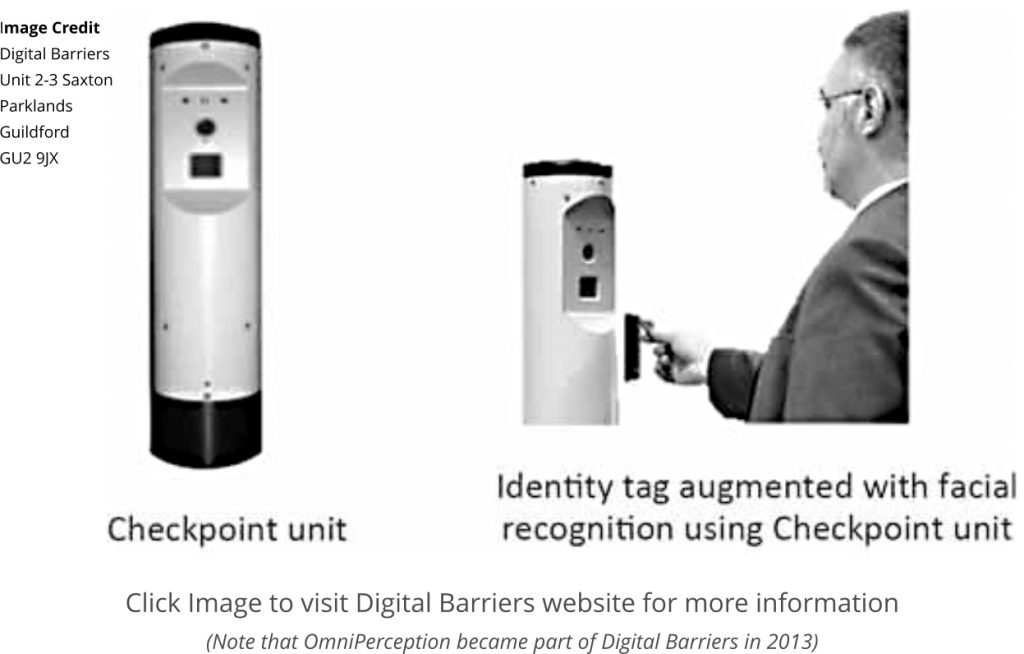 Technical Project Management
Management of hardware, software and mechanical developments
Management of CE, EMC, and Safety certifications
Assembly and testing
Customer liaison and first installations
Technical Project Manager for the first deliveries of the CheckPointTM system
I returned to the consulting environment with the award of a short-term contract, supporting OmniPerception with the delivery of a new biometric facial recognition product to customers in the banking sector.
This was a really challenging role encompassing all the exciting elements of working in a high energy start-up company as part of a small committed team.
The actual work I undertook included direct customer liaison, development of delivery plans, working directly with the customer and their end customer, organisation of CE and Safety compliance testing, and the investigation of other production options.
It also became necessary to assist with some of the purchasing and procurement. In addition, it became clear that additional resources were required to rapidly implement a couple of small PCBs in the system. I used my contacts in the industry to get these designed, manufactured, and assembled in extraordinarily short timescales.
I coordinated the generation of all the production documentation required for the first deliveries, which included actually writing the User Manual.
You might recognise the "model" in the banner image at the top of this page!