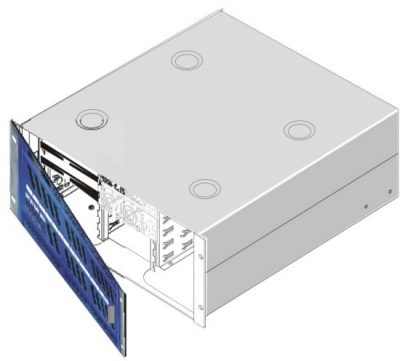 Digital and FPGA Design

MPEG and DVB protocol analysis

Beta Customer deployments

Trade show support and presentations

Technical Team Leadership

System Design

Requirements Generation and Management

Management of Hardware, Software and Mechanical developments

Technical Documentation, including user manuals and handbooks
Design Engineer and then Team Leader
Initially working as part of a very small team creating a completely new range of real-time test equipment for Digital Television broadcast systems. At the time these were the first real-time MPEG2 Players and Analysers in the world.
They were based on an embedded PC and a significant amount of FPGA-based processing power. Some really clever software from within S&W also created streams that could be endlessly played back using this hardware to replace all the real-time elements of the stream in real-time and, again, this was unique in the world in that period.
This project also involved me delivering prototype units to selected customers in the UK and USA in order to provide the support and training required.
We also modified one unit to play back ATSC HD MPEG and I delivered it to PBS in Washington to test the first satellite uplink. The equipment was widely shown at trade shows and I worked on the stands many times representing the company and demonstrating the equipment. On one occasion I made a presentation to a specialist seminar of the IEEE in America and also represented the company at a European industry forum.
I then moved to set up a new section within the High Definition (HD) group, specifiying a completely new modular system for HDTV broadcast infrastructure.
I coordinated the design and implementation of the whole system, including mechanical, cooling, production, internal electronics, fibre optics, and finally writing the handbooks and manuals for the system. This was recognised as a truly innovative system.
All the modules were hot-pluggable including the redundant power supplies, and the system would degrade gracefully in the event of power supply failures. The cooling system was also innovative and elegant in the manner in which it dealt with partially populated racks.