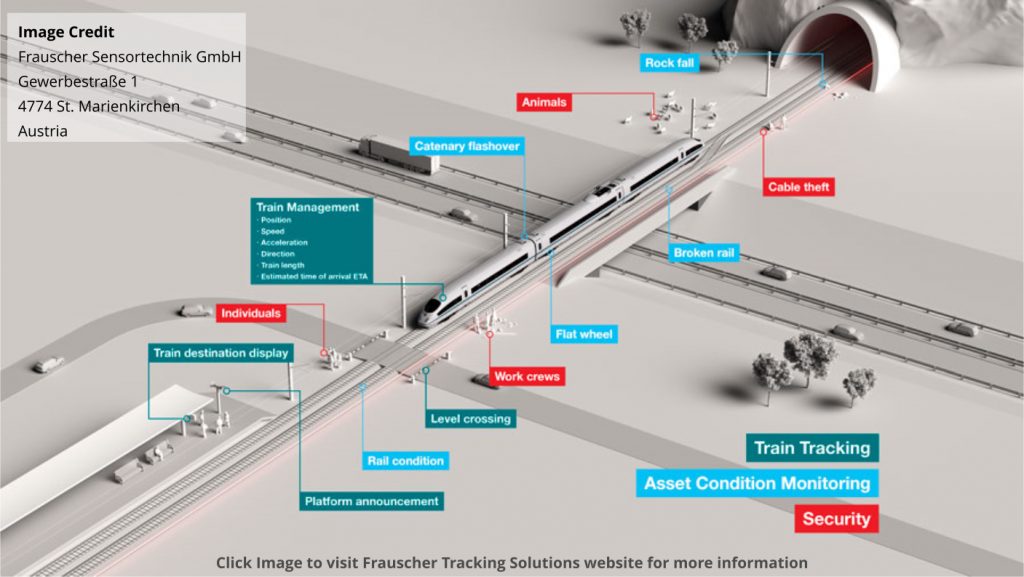 Project Management

Project Infrastructure

System Design, Specification, and Documentation

Requirements Generation and Management

Recruitment and Team Building

International internal and external collaboration teams

Artificial Intelligence, FPGA, Processor

High speed hardware and embedded software
FTS Reseach and Development Manager
Joined Frauscher UK Ltd in early 2017 to work on the Frauscher Tracking Solutions (FTS) system design, hardware implementation and project management. This is a solution based on Distributed Acoustic Sensing (DAS) and built heavily on the experience gained in my time at Fotech Solutions.
It was an exciting year building this fantastic new development project up from scratch working with the team in Austria. This involved putting new project support systems in place for:
Requirements Generation and Management
Risk Tracking and Management
Project Processes
Project Management utilising the three level structure
Project Reporting
Wikis for internal and collaborative information sharing
This project provided great opportunities to work with Artificial Intelligence and Machine Learning companies, as well as traditional signal processing and software development implementations.
We came up with a novel new System Architecture based on a combination of distributed and centralised processing in order to minimise the power and bandwidth requirements of the trackside elements.
New research and development collaborations were established with a number of Artificial Intelligence and traditional signal processing companies. Targeted enhancements to the optical sensing systems were commissioned from the DAS partner. The need for new data visualisation and markup facilities to support both the AI and traditional signal processing developments led to the specification and design of a completely new tool to fulfil these requirements.
As this start-up period has come to an end the overall PM side has been handed over to the new Program/Product Manager.  This has facilitated a tighter focus on the urgently required System and Hardware test platforms and also the specification, planning, and development of the trackside hardware for the sensor.
This new trackside hardware will involve a sophisticated, complex, and high speed PCB with a significant amount of embedded software in combination with some challenging signal processing implemented in an FPGA.
Lifestyle choices have led to the decision to move away from this full-time role, and this is why the overall PM task was handed over.  However, it is highly likely that the ongoing Hardware and Test Platform development will still be supported through the auspices of Steelbadger Consulting.